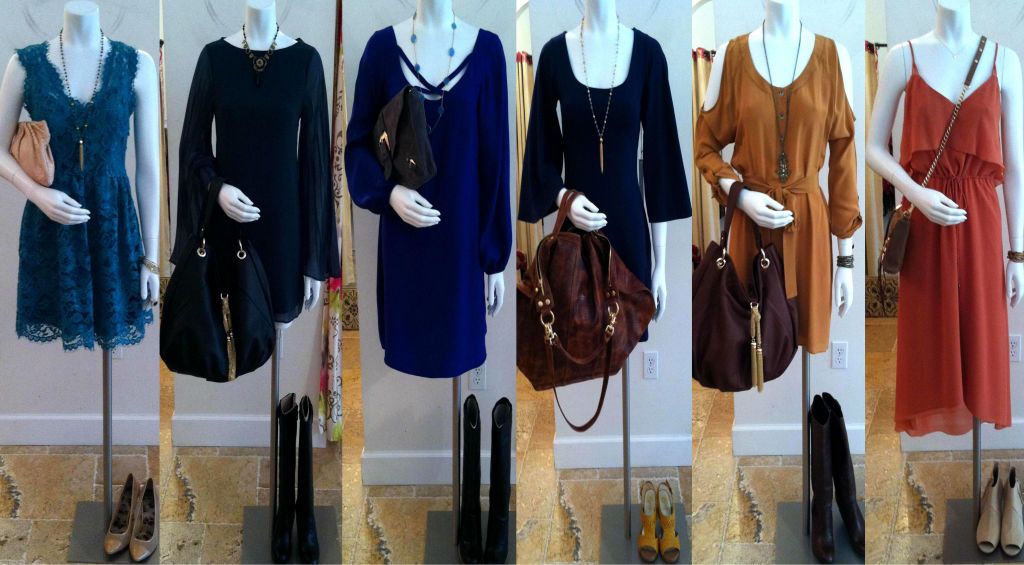 A friend's big day is so long looked-forward to… The ceremony, the dancing, the fun… And then you check your closet and realize maybe the bridesmaids have it good after all: they're outfits are chosen for them down to their hair, and you, on the other hand, have nothing to wear. This might be too casual, that might be a little too much; weddings can be a tough balance.
Summer's a little easier when it comes to finding that balance, but fall has it's challenges, mainly with color. Darker colors tend to be more appropriate for the season, but how dark can you go before looking gloomy and depressed (talk about sending the wrong message.) We've come up with a couple different color options for that friend's upcoming nuptials that will keep you trendy and in-season, without making the happy couple think their recent matrimony has sent you into misery (even if it really has;))

At Zou Zou we're currently obsessed with this emerald green that is just too good for fall (have you seen this Rebecca Minkoff bag we just got in?!) Emerald green can be on the brighter side of the fall-color-spectrum and pairs well with taupes and neutrals, or it can be a dark inky hue that works better with blacks. Another huge trend for fall? Lace and sheer details. Lace tends to look better when it's form-fitting, like the dress on the left, while sheer looks best when used modestly like the dress on the right.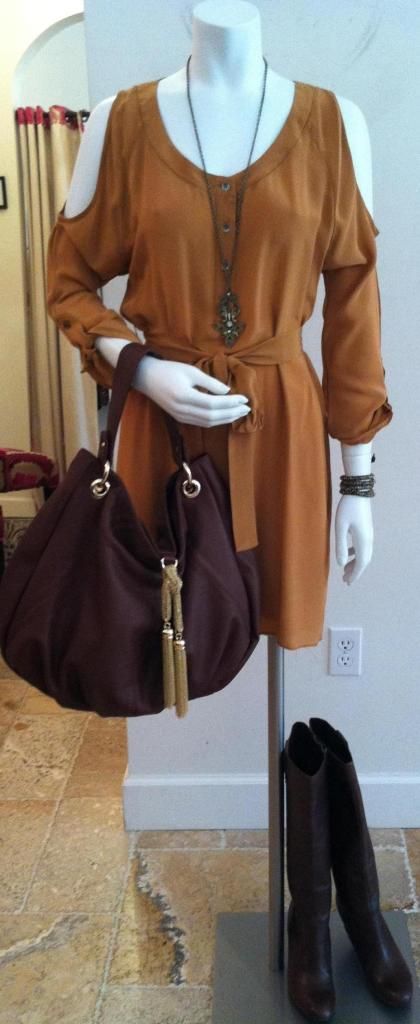 Yellows are typically reserved for spring and summer only, but when muted down to mustard or rust, it can be a great go-to color when the air turns cooler. Peek-a-boo shoulders are a fun detail to an otherwise simple dress like the one on the right, and the high-low trend will continue into fall like the dress on the left. Keep accessories in the neutral field as well as yellows can be tricky to pair with other colors.

Cobalt has been a big trend for fall for the past couple of years, and I don't think we'll be seeing the color go away anytime soon. Similar to emerald, it can be bright and vibrant, or inky and dulled down, but we love it just about any which way.
I could go on about some other amazing dresses we have here at Zou Zou that would work perfectly for a fall wedding, but I'd so much rather you come in, try them on and let me tell you in person;) Locations in downtown Thornton Park and Dellagio off Sand Lake Road, we hope to dress you for your upcoming fall wedding soon!
xoxo Baileigh Johnson