Though scarves have become accessible year round now in the fashion world, there's no better time to wear them than in fall, when they're not only a cute accessory, but functional as another warm layer as well. We've been getting tons of cute scarves in here at Zou Zou lately, so here are six of our favorites!

A Missoni-esque, chevron-pattered scarf in bright hues is just enough pop for your next fall outfit, while this taupe and pink silk scarf is a dainty, girly-er version of the trend.
Tie-dye was everything this summer, and it carries into fall perfectly when done in outfit-accents. Lace was also a huge trend, but instead of going all out with the style, small details here and there couldn't be prettier, like on the ends of this grey silk scarf.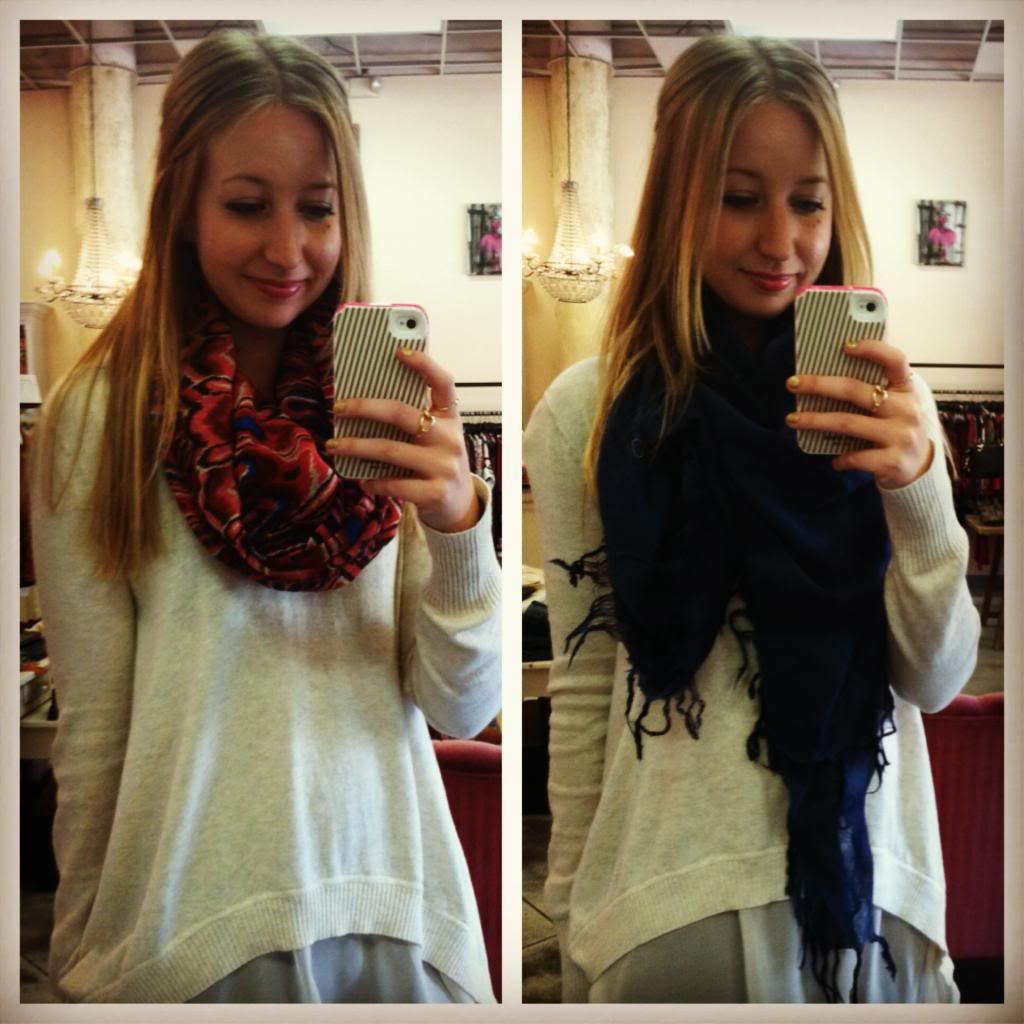 This red, blue, black and cream patterned scarf works great as a shorter snood, or like it's adjacent, as a longer jagged-edge accessory. The colors are rich enough to be noticed, but dark enough to keep your outfit chic for fall.
What's your favorite way to wear scarves this fall? Who else wishes it would snow in Florida this year?! 😉
xoxo Baileigh