People Style Watch, buzzfeed.com, Pinterest… we all have our favorite go-to magazines and sites for catching a glimpse of inspiration for outfit ideas and styling tips. Here at Zou Zou, whether it's helping a client or trying on an outfit for ourselves, we love looking to celebs for inspiration as well, and sometimes we even find a few that look like they walked straight out of Zou Zou;) Here are four of our favorite outfits we've seen on the likes of Rachel Zoe, Sophia Bush, Vanessa Milano and Emmy Rossum that you can find right here at Zou Zou!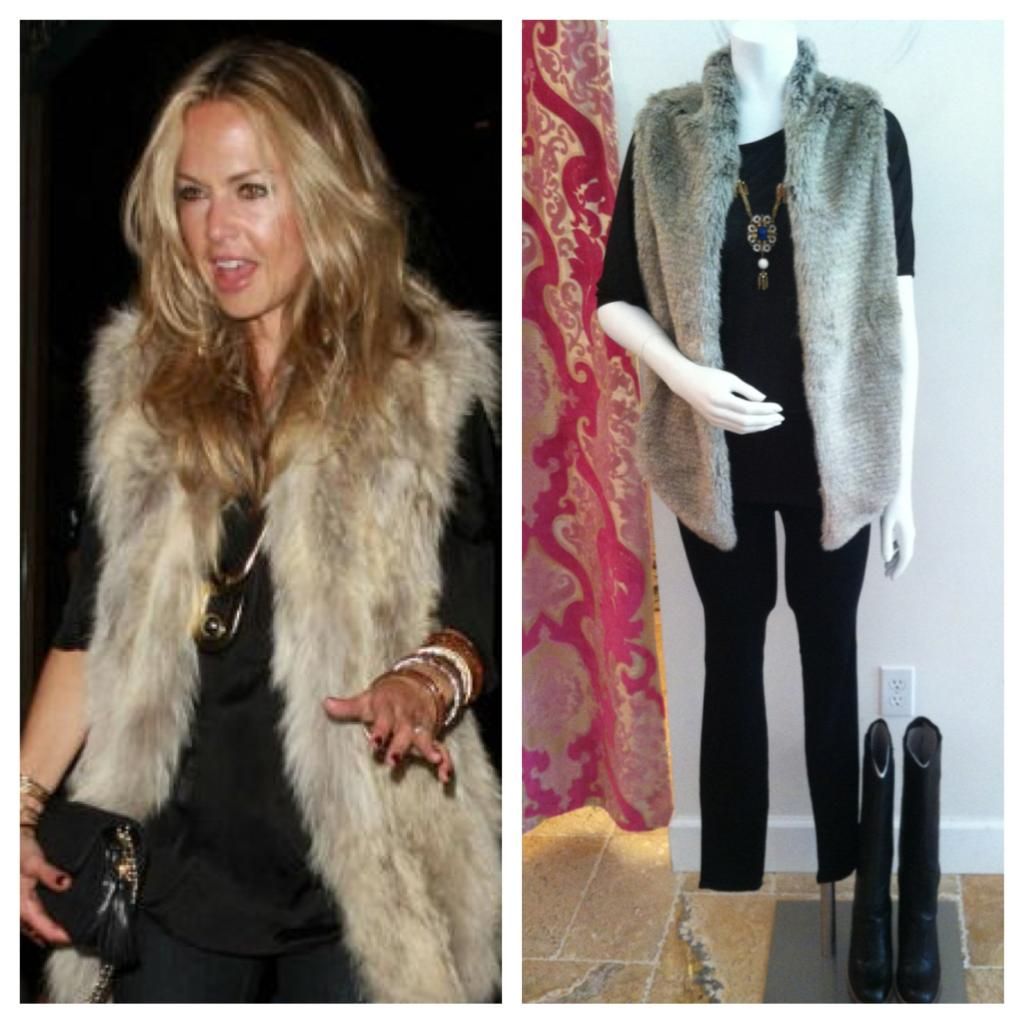 The queen of all things vintage and lux, it's no surprise to spot Rachel Zoe in an all black ensemble and a fabulous fur vest. Here at Zou you can find a similar look with our favorite Genetic black jeans, a Tart faux-fur vest, and a one-of-a-kind Dora Mae necklace with a pop of navy and fun gold tassles.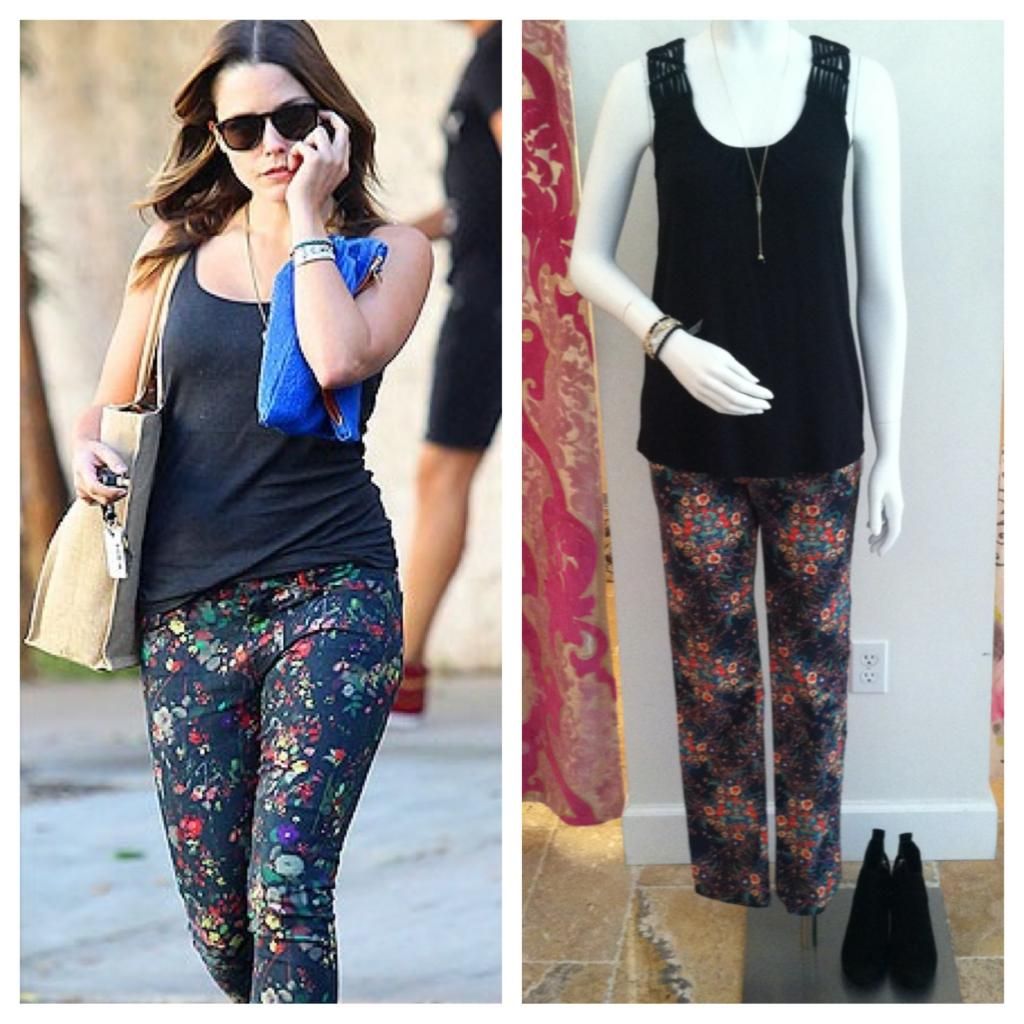 The floral trend might have started in spring and summer, but the look is no-doubt transgressing into fall. With deeper hues and colors to work with, Sophia paired her printed pants with a tank and a long-chain necklace. We paired ours similarly, and added a pair of gorgeous Dolce Vita booties. Throw on an over-sized knit for cooler mornings or a solid scarf for breezy afternoons.
Speaking of scarves, if a bright pattern is a little too much for you, try accessorizing with it instead, like with this amazing Tolani scarf we have in store similar to the one Vanessa is wearing. Keep the rest of your outfit quiet like hers: it seems Zoe isn't the only one who knows the key to dressing simply and chic is an all-black ensemble. A square bag like Vanessa's is also a key trend for fall, and this Deluxe bag we just got in store couldn't complete the outfit better.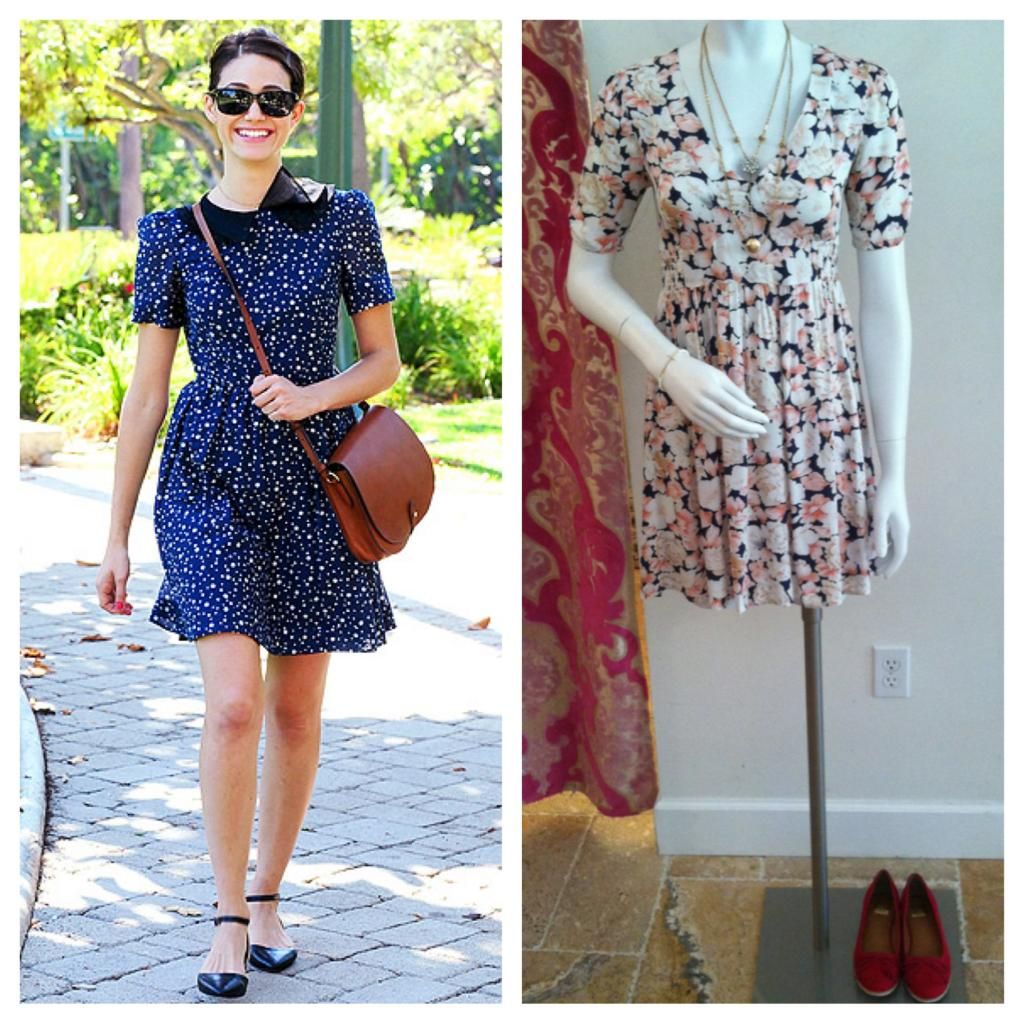 And finally, back to the floral trend, a dainty frock  is the simplest way to be fashionable in a hurry. Throw it on with a cross-body bag like Emmy's, or with layered necklaces, like the two we chose from our every-growing collection here at Zou. Ballet flats finish the look, but booties and a blazer, as always, would also be interchangeable!
Who are some of your favorite celebs you look to for inspiration? Do you think they would love Zou as much as we think they would?;)
xoxo Baileigh Johnson & Alex Campisi